We accelerate the training processes
We
reduce training costs

and

accelerate the learning process

while increasing the efficiency of workers.
Designed to train faster, simple and with a lower costs
We create dynamic, measurable and scalable immersive VR training for business, built on our secure cloud-based platform with full analytics.
Our technology enables businesses to approach training in a different way, providing tools that help to maximise human performance, resulting in a more engaged, better equipped and safer workforce.
Here at SINI, we believe that Virtual Reality has the power of improving humans beings capabilities, revamping the way we discover, interact and learn.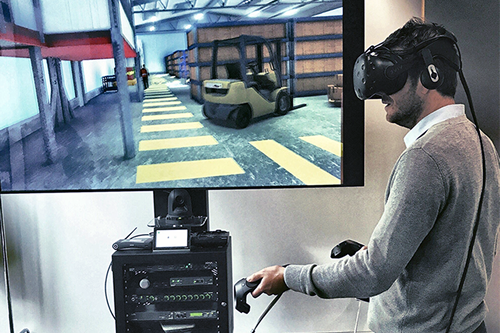 Experience

is the best teacher
01
Simplification of complex situations
Complex situations and processes can be recreated using SINI, allowing operators to exercise in a secure and simulated environment.
02
Make Training an enjoyable activity
1 of every 3 operators affirms that contents in standard formats, such as PDF or video, are a learning barrier. Working force needs learning methodologies that stimulate, create interest and are applicable to their role in the company.
During VR courses, trainees retain up to 95% of what they do and feel versus 10% to 20% in conventional methodologies.
04
Applicable to different learning techniques
SINI allows operators to learn using visual, auditive, verbal and physical stimulus.
Do you want to know more about VR Training?